Enjoy Special Nights Without Busting the Budget
What about food?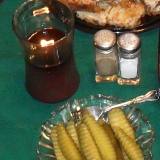 Potluck dinner anyone?


No one likes to go out without being fed, so you and your companions need to choose where you would like to eat.
Where you go strongly depends on what your group enjoys to eat. Do you like Italian? Chinese?
Got coupons
?
How about going out to eat at one of the locally owned ethnic restaurants? They have lower priced meals that taste delicious, and you would also be helping to support a community business!
Maybe you would rather have something simple such as some hamburgers. Sometimes going out to eat can be very pricey, so why not stay home with some pizzas? It's tasty, inexpensive, and can feed many!
Though many people spend hundreds of dollars on prom, you don't have to...
If you spend wisely, you can save a ton on the items you need and want for that special night. Here are some ways to do so.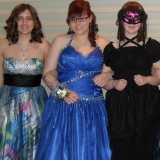 Be outrageous!


Save on attire
Save on accessories
See what jewelry friends and family have that you can borrow for the night. The same goes for shoes.
Get together and help each other with hair and makeup. You can plan an at-home manicure, pedicure, and facial date!
Not everyone is good at things like painting nails, but when you are in a group there's always someone willing and able to help.
Got your back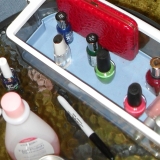 The nails have it.



When going out, it is always a good idea to have some back-ups or buffers. Here are a few extra tips to ensure that you special night goes smoothly.
Allow yourselves ample time. Don't rush yourselves to get ready, eat, and get to your destination.
Remember, your night out is supposed to be fun. Don't take anything too seriously and go with the flow.
Remember your camera. This is very important, especially if you are like me and love to take pictures to look back through and laugh at.
Keep an adult figure handy. If something comes up, it's always nice to have a good problem-solver close by.
Special nights, such as prom, don't need to break the bank. You can look great, have fun, and make memories without spending a lot!


True or False: Ben Franklin organized the first insurance company mostly to protect houses from fire. Click Ben's head for the answer.
TRUE: In 1751, he founded the first insurance company and called it the Philadelphia Contributorship for the Insurance of Houses from Loss by Fire.
Tweet