First Job Means First Paycheck
2. You'll think you should be paid more.
$1.10 in 1967, adjusted for inflation, is more than today's minimum wage."I worked at Ben Franklin as a cashier and stocker," says Candy, who was 16 when she started working in 1967.
"I made $1.10 an hour and worked 16 hours a week for a grand total of $17.60." Candy says her friends who worked in a nearby grocery store made $1.60 an hour, which "seemed like a fortune."
Most teenagers start at the bottom of the pay scale. You can't control all the factors that help you move up. However, you can do two things to raise your pay:
Offer to take on more responsibility at the job
And you can do one thing to make your money grow: Save some of your paycheck.
Fact: Everyone who works, whether they are 13, 22, or 56, has basic needs for clothes, food, housing, health care, entertainment, and transportation.
Fact: Most teenagers don't have to pay for all of those basic needs.
That means you have more choices about how you use your money.
3. You'll feel great when you buy something with money you've earned.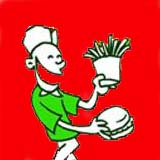 The feel of self respect."I took my first job when I was 13 because I wanted to buy a bike," says Damien.
Damien's parents were going to buy him a used Raleigh. Working enabled him to get a lightweight Bianchi that he really wanted.
"It felt good when I walked in the store and pulled out my own money to pay for it," Damien was pleased to say.
How good does it feel? It hits you in two ways:
Self respect. Turn your labor into purchasing power and watch your self-respect skyrocket.

Freedom. It's your money. That means you have more choices about the things you can buy.
Take your time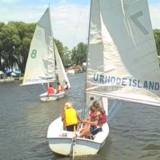 Find a first job you like!





With your first paycheck you have the opportunity to make important decisions. Find your balance among the competing demands for your income.
Javier puts it this way: "Make sure you get a paycheck or two before you decide what your life style will be."
How do you want to spend the money left after the government takes its share? What do you want now; what do you need to save for; what are your big dreams?
As Javier says, "If you don't plan how you're going to spend your money, your money will spend you!"

True or False: At a White House party when Jackson was president, guests once ate a 1400 lb. wheel of cheese in less than two hours. Click Andrew's head for the answer.
TRUE: Jackson had lots of parties at the White House that were open to the public. The White House smelled of cheese for weeks after this party.
Tweet