Which Display Technology is Best?

Use this site to compare LCD, Plasma, CRT and DLP technologies.



What's best?
Ask yourself:
How much money and time are you willing to spend on researching and paying for the TV and its accessories?
How important is brand-name to you?
Will you use your new TV more for playing video games, watching shows, or watching videos?
How often do you use it?
What size room do you view it in, and how far do you sit from the screen?
How many other TVs will you have, and how will you use them?
Take notes on how you answer these questions so that as you gather information, you'll be able to decide out what kind of TV is best for you.
Overall, plasma is best for watching high definition (HD) movies, because of the burn in problem. LCD is good all around; it doesn't have any problems with burn-in or anything. DLP is good all around, too, except for the bad viewing angle (the inability to see at extreme angles to the sides).
You research the average prices of 50-inch TVs a little more, and soon find out that LCD is the most expensive; more than $2,500. Yowch.
Plasma comes next, at $2,150. DLPs are the least expensive, around $1,233. Since LCD is good for everything, and has a better viewing angle than DLP, it would probably have a good chance at being your brand-new TV.
Ready to shop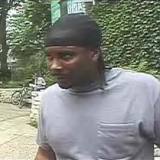 Do you tend to stay loyal to the same

well-known name brand?



A couple days later, you are at a technology store, looking at all the different TVs. You've done your research so you're ready when the salesperson starts talking to you about the big sale that ends at midnight on one particular brand of 50-inch plasma TV.
You know what you want: a 50-inch LCD, so you can narrow your search by brand name.
As you're talking with the salesperson, you get around to the subject of high definition. Since all of the new TVs are available with HD, you figure you want to know more. So, what is HD?
"High definition is when the image is really clear and detailed," the salesperson tells you. "It's because of a different way that the lights in the TV flash."
You've got your new TV at home and it's set up, but you remember the salesperson said something about when you get home...

True or False: Ben Franklin was the oldest delegate to sign the Declaration of Independence in 1776. Click Ben's head for the answer.
TRUE: Franklin was 70-years-old at the time. The average lifespan in the late 1700s was between 35 and 40 years. Today it's 78 years.
Tweet