Putting Others First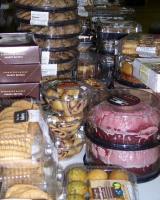 It's a ton of work...


Networking
As a volunteer, you'll make new friends and meet all different kinds of people. It's important that you introduce yourself and get to know these people. Share your interests and your knowledge with them.
You will have new relationships that you wouldn't have had and this is networking. It is an important step in having references or having connections to work.
That's the thing about volunteering. You get as much out of it as you put into it. And often, you get a whole lot more.
My work with Outreach has led to an internship at an art gallery. Not only do I help the community, but I use my gifts for Outreach by designing the Outreach logo for the letterhead. Because of that I now have the internship.
I'm not even 15 yet!
Just do it! Make a difference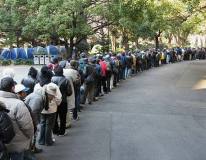 You can get started now.


"How do I get started?" you might ask. The resources available online are unlimited. First, get your parents' support and decide what it is you like to do or if you just want to give back. Either way, check local businesses or churches, give them a call, and ask if they need volunteers.
You can look into food pantries in your area; they always need help. And don't forget about your local soup kitchens.
Volunteering gives you the chance to change people's lives, including your own. If you feel upset about the news of a disaster, volunteering to help can be a way to deal with your feelings.
If you don't have the money to donate to a cause, giving your time can be just as important.
Need some ideas?


Helping others in need is such an important part of our lives that many high schools, like mine, require their students to spend a certain number of hours volunteering in order to graduate.
Find what's right for you
Unlike school, with volunteering you get to pick what really interests you and who, or what, is most deserving of your time.
If you have more than one interest, there are ways to combine your likes to good use. For example, if you love animals and helping the elderly, you could volunteer to take a pet to visit those in a nursing home.
Volunteering will be an incredible experience for you and those you help!


Volunteers for Day of Hope

True or False: When Benjamin was 15, he published articles under the made-up name of "Silence Dogood." Click Ben's head for the answer.
TRUE: He sure did. Dogood had lots of advice for people. She criticized the world around her--especially how women were treated. Franklin snuck the letters under his brother's print shop door at night. They were a smash hit, and everyone wanted to know who Silence Dogood was.
Tweet
Tomah Area Credit Union
What makes Tomah Area Credit Union so great? Members like you. Every dollar you invest at Tomah Area Credit Union earns you money while other members borrow it.