What kind of advice would you give someone my age interested in a career in fashion?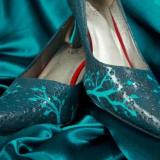 I'd like to design a dress to go with these shoes!


Most important is to have passion for what you are doing. The hours can be long; you need to love what you do to get you through the late nights.
Evans: Sketch every idea you get as soon as you get it. I will dream up new designs while I sleep and wake up and draw them out and if I wait too long I kick myself. Don't get discouraged if some people don't like what you've designed because chances are someone else will see your vision and love it.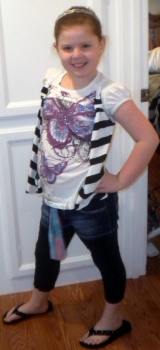 There's more than one way to have a career in fashion


There's room for you
As you can see, these ladies are way more helpful than my family! Now that I know more about the fashion industry, I'm more excited than ever.
My ultimate goal is to design cool, everyday outfits that are hip, stylish and cutting-edge.
I can't wait until I grow up and see people on the street wearing my fashion designs. My clothing lines will be featured in fashion magazines and displayed on runways across the globe! A career in fashion seems as fun as ruling the world!
After high school, I plan on attending a fashion college or institute.
Until then, I will learn tips and get experience by working in fashion stores.
Step No. 1: Fix my dad…

True or False: Every President of the United States has a bedroom in the White House dedicated to him.
Click Abe's head for the answer.
FALSE. The Lincoln bedroom is the only room in the White House dedicated to a single president. It is also said to be haunted by Lincoln's ghost.