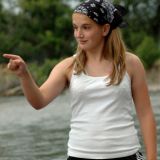 Here I am playing charades with my family on the river!


Imagine sitting in a darkened room, the wind howling, knowing you could die at any second! Maybe one of your friends will be first?
No, this isn't a horror story, it's Killer Winker! This is one of my favorite games that my family plays.
Playing family games is one of our traditions that is so precious to me. They're wild and fun—and don't cost anything to play!
We've been playing these games since I was little, and I have so many fun memories from all of the times we played!
Killer Winker is just one of the games we like to play. It's a death-defying game that's played in the dark. The one who gets the ace is the killer, but who knows who that is?
Making memories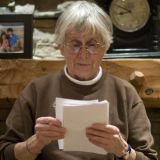 My grandma loves playing games!


For a while, when my family played Killer Winker, one of my brothers would never get to be the killer, so we made it so he would. Even though we all knew he was the killer, we still had a blast.
In Killer Winker, my family also likes to make a scene when we die. We scream, flop on the ground, and twitch—it gets us all laughing.
One vacation at a time
We always go skiing once a year for about three days.
We
on my dad's side comes and we play all our games!
I'm the youngest, and I love to see how well I can do against the older people in my family.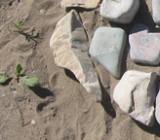 Here's another game we like to play.


They all want to play
I've told my friends about our family games and they want to play too!
My friends and I especially like to play Killer Winker at sleepovers when it's dark.
I bet you'll have a great time playing Killer Winker and other games. You'll create good memories, compete, and maybe start a family tradition. Who knows—you might develop a new game!

True or False: Lincoln succeeded every time he ran for office.
Click Abe's head for the answer.
FALSE: Lincoln lost the race for Senate in 1858 to Stephen A. Douglas. Two years later, in 1860, Lincoln was elected president of the United States.