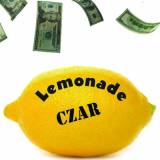 Lemonade Czar
Do you have the know-how to sell multi-berry lemonade for a profit?

Challenges
Arach Attack
Your spider family has just completed an extraordinary web, but a neighboring family of arachnids is trying to claim your web as its own. It's time to fight back!
Get It for Granny
It's not your typical maze...in fact, Granny's labyrinth of a cellar is anything BUT typical!
Woodenhead
Do you speak dummy? Long after the ventriloquist has gone home for the day, his stage partner Wilbur Woodenhead just keeps on talking. Can you decipher 10 of his words or phrases?
Battle in the Boneyard
You're in the boneyard filling a gunnysack with your booty when the not-so-friendly Skyler Skeleton challenges you to a bone-grabbing battle.
Don't Break the Budget
We're setting your budget; you just have to follow it. But watch out!
Mall Cop
As head of security at the mall, you have a job to do...make that three jobs. It seems a series of crimes have been committed – each more sinister than the last – and you must figure out which of the five prime suspects is up to no good!
Superduplication
Study these four average citizens for as long as you want. Now can you rebuild each one? Wait! This is America! SUPER-duplicate the same four people...in their SUPER hero guises!
Agent Geo
Spy phone text messages and the Pink Mink will help you find the bad guy's secret lair.
Scooperstar
You're auditioning for Scooping With the Stars tonight and this is your chance to practice! Grab your spoon and get it on with your Scooperstar moves!
Jousting for Dollars
After a successful day jousting, it's time to deposit your winnings at the credit union. But before that, you'd better know how to play chess! Use your trusty steed to pick up your winnings off the chess board...
Electric X-Mas
Your display of holiday lights has inspired a simple game of leapfrog. Hop one blinking light over another and leave yourself with one alone in the middle.
Debunker
We've gathered 10 popular legends circulating in and out of e-mailboxes. Which ones are actually true stories?
Commander in Checkers
Pick one of our most popular presidents in a classic game. Who will be the Commander in Checkers?
Wet Windshield
It's like testing your driving skills inside a car wash.
Nine Lives Deluxe
The cats are gone--in this Sudoku game you'll find everything from bacteria to brats.
Buzzwords
Game show gadfly Hugh Googol gets buzzing about B's--and C's and D's.
Countdown
Tower to flight U: you're cleared for a high5 if you can solve wacky clues and find it first. Over.
The Sixth Census
Say it twice fast--Sixth Census, Sixth Census. Sorry, we've got sick senses.
Car Builder
It's a slow day at Hugh Googol Cars. Ready for some fun?
Smoke and Mirrors
Paula Picasso is busy decorating for the season. Uh oh, what's this….?
Rubber Checks
Uh-oh. Your checks are bouncing all over town! Stop the rubber check madness!
Top Dollar
How fast can you make a buck? Drop quarters, competing against a mysterious challenger. Who will be the first to get four in a row? That's top dollar!
Sack the Quarterback
Hey quarterback! You're about to get sacked!
Tongue Twisting Tribulation
Try typing torturous tongue twisters.
Just Your Type
Compete to retype the sentence exactly, with no errors.
Tricks
Fun activities
Speed
Visual
Money words
Verbal
Numerical
Facts
Money
Odd finances
Celebrities