Video Play into Pay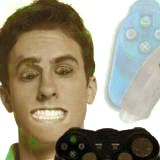 Get a real job!


It's ten o'clock on a school night. Pulling one padded headphone off your ear, your mom shakes you and yells, "Get your nose out of that video game or you'll never be able to find a real job!"
Hey, Mom!
The video game industry offers real jobs! In fact, it is by far the fastest growing segment of the entertainment industry. It may be the fastest growing industry, period.
PricewaterhouseCoopers, a major accounting firm, predicts that the $21.2 billion spent on console games, PC games, online games, and wireless games in 2002 will increase to $35.8 billion in 2007.
Put in percentages, they predict that spending on games will grow at an annual rate of 11% during the next five years.
Game design is exploding
The entertainment industry in general is growing. And if you're into video gaming, compare the predicted 11% growth of the video gaming industry to the expected annual growth in some other entertainment industries:
The film industry: 7.5 %
Television distribution (satellite and cable companies): 7.1 %
Music: 2 %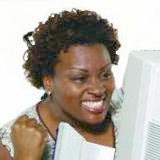 Game design is an exploding industry.


The industry is exploding.Video game design is such an explosive new industry that the U.S. Bureau of Labor doesn't even have exact statistics. The closest they can come is the growth of software publishing, of which video game design is a part.
The Bureau of Labor predicts that jobs in software publishing will expand by 67.9% between 2002 and 2012. This is enormous, dwarfing all other entertainment categories.
As you can imagine, competition is extreme. Consumers demand ever increasing sophistication in story, graphics and animation. If you think this means high-paying jobs, you're right...
Tweet