PHOTO CONTEST: FUN IN THE RAIN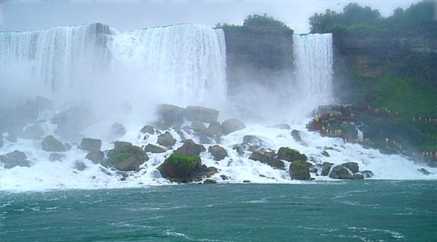 "Thank you so much :) and yes I did use a photo editing app from my phone to make this photo."
simie101, 15, Miami, FL
07/14/12
"Personally I love the rain and have always wanted to go to Niagara Falls someday. This picture does a pretty good job of capturing both the setting and the contest topic."
TheBoss37, 17, Sonoita, AZ
07/05/12
"This photo has a very interesting quality to it. It almost seems surreal, but then it looks very realistic at the same time. I'm sure Photoshop or some other program was used on it, but that certainly makes for one remarkable photo."
Michaela, 15, Woodbury, MN
07/03/12
"This is so cool! You must have used Photoshop or something similar to do this! I love it!"
bendres97, 14, Plainfield, Il
07/02/12
You must be logged in to post comments.
Maid of the Mist...and rain
WINNER
Sarah, 18
Wilmington, NC
This picture is from when I went to Niagara Falls and rode the Maid of the Mist. It was pouring rain while I was there but that's okay because I still had fun and got to see an amazing sight!