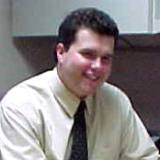 I'll lend you money!


Part 2 in a series about credit union jobs:
Imagine a bunch of your friends bringing you all of their money. They put it in a big pile in front of you, and ask you to watch it for them. What would you do?
You'd be careful with your friends' money.
Let's say someone came by and saw the big pile of money. They ask if they can borrow a few dollars. Now what would you do?
That's what I do every day
Here's one of the most unusual—and happiest—loans I ever approved!


I'm a credit union loan officer. A big part of my job is to protect the money our members save.
Members come to the credit union to deposit money in their savings accounts. Our members have saved a lot of money here.
We lend some of the member deposits to other members, called borrowers. These members pay back everything they borrowed, plus some extra money, called interest.
We share some of that interest with the members who have saved at the credit union in the first place. Those payments are called dividends.
I decide which members can borrow money. People come to me all day long and ask for loans.
They need borrow money for just about anything—cars, boats, houses, computers college tuition, vacations, and even to invest. And I want them to have it. I just have to make sure they'll pay it back...