Not too many kids can afford a trip to Japan. But everyone who reads this story can take an e-trip! Come on!
Before we leave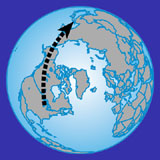 Our plane will fly over the Arctic Circle.


Let's think about who we will visit in Japan. How about Yuhdai Takeuchi?
Yuhdai's 14 years old, and lives in Ichinomiya City, Japan. Japan is a big island in the Pacific Ocean. It is part of the continent of Asia.
Our plane ride will take about 15 hours from Chicago. The pilot will fly north over the Arctic Circle, with a fuel stop in Alaska.
It's faster to fly north over the Arctic Circle than to fly west over Hawaii, can you guess why?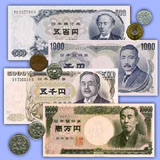 Do kids in Japan get an allowance?


Arrival!
Kanto region
. It's the largest city in Japan! We take the
shinkansen
or
bullet train
, to
NagoWhat part of Japan does Yuhdai live in?ya
, in the Chubu region of Japan. Japan is divided into nine
regions
, and Chubu is one.
From Nagoya we ride a subway train to Ichinomiya City, where Yuhdai lives with his parents and grandparents.
Finding Yuhdai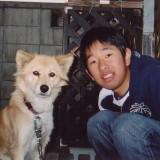 Click here to see a larger image!


We take the subway to Azai Junior High School. Kids are walking and riding bikes. They're wearing uniforms and carrying bookbags. One of them is Yuhdai!
Yuhdai is in 9th grade. In Japan, 9th grade is the last year of middle school. He says, "I study hard. My favorite class is taiku," which is physical exercise.
It's lunch time and Yuhdai's off to eat some dried fish! A typical school lunch in Japan is dried fish, rice, miso soup (which is made from soybean paste), bits of tofu, and pickled roots and vegetables. Everyone uses chopsticks or hashi.
Want to cook Japanese food?


Before they eat together, they say, Itadakimusu. It means I receive this food. After eating, they say, Gochiso-sama, which means I appreciate the food.
Life in and out of school
Yuhdai plays soccer almost every day after school. He says, "it's my favorite sport." He dreams of a career in sports—especially soccer.


Japanese culture brings order and dignity.


Just like most kids, when Yuhdai gets home from school, he must do his homework. Then, he likes to watch television or play videogames. But in Japan, he won't have time for games when he goes to high school.
There's no time for part-time jobs either. Yuhdai says "my job is to be a good student and to study hard."
High school in Japan is hard. Kids do nothing but study. They even go to school on Saturday, about 3 out of 4 weekends a month.
Yuhdai says math and science "take extreme effort." His parents consider it their duty to help him get top grades.
Yuhdai's nest egg
Yuhdai's grandmother,
Etuko Takeuchi
, knows about his dreams.
She has started what she calls a nest egg for Yuhdai.
"A few years ago, my grandmother opened a youth savings account for me at Ichinomiya Credit Union," says Yuhdai. "We are saving for my college tuition."
Yuhdai is fortunate to have a head start, with help from a smart grandmother.
by Nancy Hoene

True or False: During Lincoln's presidency, 'demand notes' were replaced by 'turtlebacks.'
Click Abe's head for the answer.
FALSE. In 1862 United States notes, commonly called 'greenbacks,' replaced demand notes.