Under the Fluorescent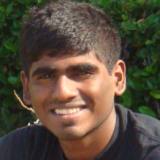 NAME: Kevin
ABOUT ME: Hi, everyone! My name is Kevin and I am attending the University of Florida with a major in Computer Science. I love everything techy and am always up-to-date with the newest gizmos and gadgets. Also, one of my favorite things to do is play sports with my friends or practice martial arts. I hope to make good, relevant blogs and listen to reader input, so don't feel shy to comment!


Farewell, This is My Last Blog
June 26th, 2012 at 11:50 am
Thank you for reading my blog for the past two years. I truly enjoyed sharing tips from my personal experiences and writing about interesting topics or news articles each week. I especially liked reading comments and sometimes even now flip back to old blogs just to read what everyone commented.
So, what's next for me? I just finished my first year at the University of Florida and am working towards a degree in Computer Science as that is where my interest lies. As you may have realized, a large number of my blogs were technology related. I hope to finish my degree in the upcoming years and get a job at a large tech company like Google or Amazon.
From now on, the next blogger will take over and write about whatever they are interested in. Be sure to check out the new blogs and give the new bloggers some feedback so they know what you would like to read about. Even a small one-line comment really helps the writer know that they're reaching their readers.
I could never have imagined having a job like this years ago. It is an amazing and unforgettable experience. To all of my readers, much love and appreciation–thank you very much.
«
Are Cartoons Just for Kids?
ADD TO MY FAVORITES
E-MAIL THIS BLOG
PRINT THIS BLOG