College Life in General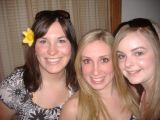 College is a great experience and you get out of it what you put in. Enjoy your time there!

"I love college. It is one of the best experiences so far. Don't be surprised if you change a little…but don't forget who you are and what you believe in." ~Meghan
"Meet as many people as possible, don't stress out too much, and HAVE FUN!" ~Kelly
"If you have a bad experience, don't worry, things will get better. Just remember that moment is one tiny speck of your life and you can't let that little speck ruin the great big picture." ~Kelsey
"College is a blast! The best thing about college is the freedom and social activities. The school aspect of college is a little more difficult. It's better to study frequently and to work hard in your classes." ~Austin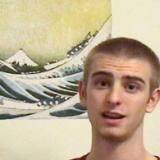 Don't use your first year in college as

an excuse to be poor!
Last words
Learn who you are and constantly look to add to this definition. Trying something new is the only way you will learn who you truly are and college is the perfect place to figure it all out, or at least most of it.
Tweet