Frugal Flicks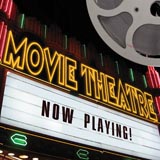 Let's look at the costs and convenience of movie watching!
The other day I went to the movie theater excited to see one of the most anticipated films of the year, "The Mysterious Pie," with my friends. I strutted up to the counter in the mid-afternoon.
I asked the cashier if many tickets were left for the 7:30 p.m. showing. He replied with a look of sympathy that there was only one more available. I was disappointed.
Has this ever happened to you? With all sorts of technology these days, the question is: What's the least expensive and most convenient way to view our top flicks?
Video Store Cost
Many teenagers choose to rent a movie from the video store. But, the video store can be very expensive, usually costing more than the other options.
At one store, the price to rent a DVD is $2.99 for one week with no late fees. Instead of charging you for not taking the movie back on time, this store will put your name on a list that bars you from taking out any more movies from that store.
At another store, the price to rent a DVD for six days is $3.98. This store has late fees—about 50 cents a day. This can really add up!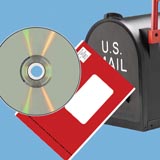 What kinds of mail plans can you get?
Mail Service Cost
You could also watch your movie via a mail service. With this kind of service, you pick which plan suits you. You decide how much you want to pay based on how many movies you want every month.
All plans but the most basic and least expensive give you unlimited times that you switch your DVDs every month. They all are great deals because you get a lot of value for your dollar. All you have to do is choose the plan for you.
Public Library Cost
Renting your favorite films from the library is economically the best option. You pay zero dollars at most libraries! Some require you to pay a minimal fee, usually only a couple of dollars.
If you return library movies late, you'll have to pay a small fee. It's just like when you don't return library books after a certain period of time. If there are no other people on a waiting list for the movie, you may be able to renew.
Theater Cost
Go for the ultimate!
I saved this for last. You can watch a movie in the theater. These are the movies that everyone wants to see fresh when they come out. They've been advertised constantly on television for months.
Movie theaters aren't just selling you the movie; they're selling you the experience.
If you choose to go to discount theaters where the movies are older, it costs less—but the seats may be uncomfortable and the snacks are not as desirable as at "new-movie" theaters.
Besides price, convenience is another main factor in picking how you want to watch a movie...
Tweet