Mindful Living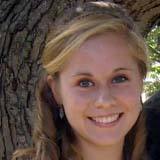 NAME: Mallory
ABOUT ME: As a sophomore at Rosary High School, I love to keep busy and be around people. I am the happiest when I am dancing or being crazy with my friends. Running cross country and playing soccer for my school, however, are close seconds. I am always working to improve different aspects/areas of my life whether it's my attitude, physical fitness, or spending habits. I love trying new things, and being inspired by remarkable people. I love sharing my thoughts and experiences with others as well as hearing theirs. This includes comments on my blogs!


Eating Out
August 6th, 2012 at 9:44 am
I realized this week how hard it is to eat healthy at a restaurant thanks to an undeniably delicious meal.
While looking at the menu, I realized that they had a little symbol next to certain meals. This symbol showed that the meal was under 750 calories. I was shocked. I hated to think about how many calories were in the other meals.
When I got home, I looked up the restaurant's nutritional information online. It is crazy to find out how many calories can sneak up on you at a restaurant. The meal of flounder that I shared with my sister was 950 calories and the dessert was 720.  In one meal, that was over three quarters of the total calories I should have in one day.
This endeavor made me want to find ways to eat healthy at restaurants.
Here are my tips for you:
Look up the nutritional fact menu of the restaurant beforehand and decide what you are getting (the point is to choose something healthy obviously). You can also ask for one at the restaurant.
Split a meal with a friend.
Save half your meal for later. Ask for a to-go bag from the start.
When you are full, stop eating and take the rest home.
Skip an appetizer, and have a small salad instead.
Have fruits and vegetables as your sides.
Try to avoid creamy dressings.
Ask for your dressings, syrups, gravy, and other toppings on the side. This way you control how much you are eating.
Skip dessert. Many of them are going to be just as many calories as your meal or more.
Try to stay away from the following words: breaded, battered, crispy, crunchy, crusted, buttered, cheesy, country-style, creamy, glazed, gooey, honey-dipped, melted, smothered, fried
Safe words: baked, broiled, roasted, sauteed, fresh, multi-grain, broth, seared, poached, grilled, spiced, steamed
Next time you go out to eat, keep these tips in mind. Choose wisely, and remember a healthy choice will benefit you longer.
At home, try this extremely simple but delicious fish recipe that my family has about once a week.  All you need is tilapia fillets and lemon pepper. Grease the bottom of a glass pan. Place tilapia fillets on pan. Sprinkle with the lemon pepper seasoning and bake at 375 degrees for 8-12 minutes.
I hope you enjoy the tilapia. Let me know if you have any recipes I should try, and any other tips for eating out.
«
Dive In
Lights Out!
»
ADD TO MY FAVORITES
E-MAIL THIS BLOG
PRINT THIS BLOG