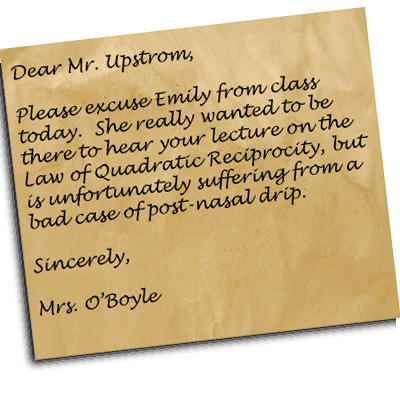 Ah, the excuse note. Few high school students can resist the charms of a letter from home buying them time off from school.

As the school nurse at Googolplex High you'll witness this phenomenon from the other side of the fence.

Out of the day's batch of excuse notes, ten look suspicious. Can you determine if each student is bending the truth, and if so, what is the actual malady they are describing?


Take me to the notes ... no excuses!