Mindful Living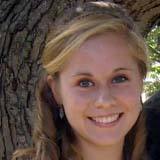 NAME: Mallory
ABOUT ME: As a sophomore at Rosary High School, I love to keep busy and be around people. I am the happiest when I am dancing or being crazy with my friends. Running cross country and playing soccer for my school, however, are close seconds. I am always working to improve different aspects/areas of my life whether it's my attitude, physical fitness, or spending habits. I love trying new things, and being inspired by remarkable people. I love sharing my thoughts and experiences with others as well as hearing theirs. This includes comments on my blogs!


Everyday Heroes
May 13th, 2013 at 9:47 am
Just this past Sunday was Mother's Day. I hope you remembered! I usually write my blog on someone famous that inspires many or has changed the world. However, this week I want to focus on the "normal" people that inspire us. Who is your role model?
Thinking about these people, reminds us that people just like us can be outstanding. It shows us that we do not have to be nationally known or stop world hunger in order to make a difference and to be a model of behavior for others.
Since Mother's Day has just passed, I was especially thinking about all the ways I want to be like my mom. She truly inspires me and makes me want to be my best.
One of the most admirable things about my mom is that she is selfless. Somehow, no matter how bad of a mood I am in or how rude I am to her, she tries her best and usually succeeds at being as sweet as can be. She reminds me to be kind to everyone, even those who don't do the same.
There is a saying that you should "Kill them with kindness." My mom lives this. When I am stressed out, she will come up to my room and bring me a snack after school. She will stay up all night helping me if I am overloaded with things to do. I have four siblings, and somehow she makes sure to go the extra mile helping each one of us.
We know that we can always turn to her if we need help or someone to talk to. She listens to us complain about every frustration, big and small, and helps us find a solution.
If there is one thing she has taught me, it is that the small acts of kindness often mean the most. A smile, a helping hand, or a lent ear is often what people need most. Even if these acts seem to have gone unnoticed, they probably have not. People do not always voice their appreciation. Therefore, if someone doesn't thank you, do not just simply think, "Well that is the last time I do something nice for you!"
Be the person that smiles even when he or she does not feel like it. Be the person that goes for the actions that will probably go unnoticed. Be the person that will go the extra mile for others.
My mom inspires me to improve. Who do you admire? Who makes you challenge yourself because of your desire to imitate them? Share any or all of the following in the Let's Talk below: Who you admire, why you admire them, how you try to imitate them.
«
Let's Play
ADD TO MY FAVORITES
E-MAIL THIS BLOG
PRINT THIS BLOG