Dig In To Gardening!
The sun's just peeking over the horizon on a warm spring day. I smell the earthy aroma of dirt between my fingers. It's my time to relax, listen to the birds sing and get some exercise.
This is a typical day in my life as a gardener.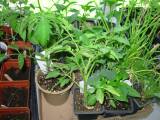 My garden-in-waiting.
Why gardening?
Gardening is great because it provides:
Exercise—it's a free way to get into shape for summer.
Good food—growing your own food helps save money on our grocery bill (less sweat for the 'rents).
FUN—it's exciting to watch plants grow on account of your labor.
Relaxation—it doesn't require much mental effort, and allows time to think.
Outdoor time—you aren't cooped up in the house, and you get to avoid the summertime blues.
Money—your parents might pay you for saving them so much money!
Are you interested yet? Then it's time to start your own garden.
Dig before you plant...
What if you don't have your own land for a garden?
First pick a plot of land with
good exposure to the sun and good soil
. Make sure that the spot you pick fits the size of garden you want.
You can also make a cool-shaped garden. Just don't make it too crazy.
After you pick your spot, dig it up, but not before you have your parent's permission.
Once you get permission, grab your trusty shovel and go to work.
You only need to dig down about three inches into the soil, just enough to get the grass and weeds out of the ground.
Time to plant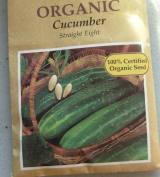 If you use seeds, start indoors and start early.
Once the
last risk of frost
is gone, and you're pretty sure that it's springtime, it's time to plant!
The exact date varies each year, but once it hits 60- or 70-degree weather, you can start to plant.
If you buy seedlings (baby plants), get them at the farmer's market or at a garden store.
The advantage of these is that they usually survive longer and produce more fruit. The only disadvantage is that they are more costly than buying seeds.
Dig a hole big enough to put your plant in, place the roots in the ground and give it plenty of water. Make sure that your plant is packed hard enough in the dirt to be steady, and not at the mercy of the wind.
Read on to find out how to care for your plants...
Tweet