Get Ready for the Future NOW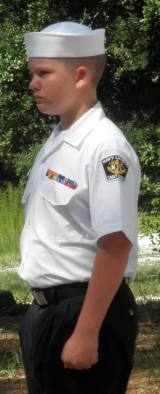 The Naval Sea Cadet Corps is a program for students ages 11 through 18

Hi, Kasey here. I finally turned 13. A teenager! Wow—high school, driving, and all the other cool stuff that comes along with being a teenager.
Something I did not expect to be next is a naval sea cadet.
Thank you Mom!
The Naval Sea Cadet Corps is a program for students, ages 11 through 18, who are looking for a challenge and who want to get a taste of what it's like to be in the Navy, Merchant Marines, or Coast Guard.
I found out about the program from my mom. She's always looking for opportunities that will "help me build a successful future." Personally, I just think she likes to keep me busy!
Anyway, when she first mentioned the program, I was immediately turned off because I don't have any plans to go into the military after I graduate.
However, my mom is pretty smart and she just wouldn't let up, so I thought I would at least go to one meeting.
Well, that one meeting got me "on board" with the program and I'm proud to say that I have been a naval sea cadet for two years. I've even achieved the rank of petty officer third class in that short time.
Hooked
The program has units in different counties around my state and in many cities around the U.S.
Cadets meet one weekend a month—aside from special events and community service opportunities—and the program is open to both boys and girls. The monthly drills include physical training, leadership and team building, along with special skills.
During the first drill that I went to, I was able to get certified in small-boat operations. I can't legally drive a car yet but I am licensed to drive a small boat. Awesome! I guess that's what got me hooked.
You can also study the basic military requirements (BMR's). If you end up entering the military after you graduate, you go in at the rank that you achieve in the cadet program, rather than starting fresh. That means more seniority and, of course, more money and benefits!
Boot Camp for Real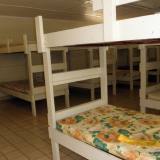 "The beds are small bunks in the barracks with about 12 inches between each one" -Kasey

My first summer in the program, I attend a week-long boot camp. I won't lie or try to act tough—it is brutal. When they say that you will get a taste of what the military is really like, they mean it!
Upon arrival, petty officers are yelling at me, shouting commands and going through my stuff. It is very intimidating. Click here to see what a typical day at boot camp looks like.
This schedule makes for exhausting days. Cadets can hardly eat without falling asleep. The beds are small bunks in the barracks with about 12 inches between each one. Even when we get to sleep, it isn't the kind of sleep you get at home.
Speaking of home, we aren't allowed to contact our families while at boot camp. The only phone call we can make is if we want to tap out.
Boot camp ends with graduation and an award ceremony...
Tweet
Houston Texas Fire Fighters Federal Credit Union
What makes credit unions so great? Members like you.

Every dollar you invest in your credit union earns you money while other members borrow it.

When you're ready for a loan, other members' savings will be there to help you out at the lowest possible cost.