Tatoos: Smart Art or Insane Stain?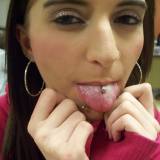 Why do we get them?

Members of every generation have something that strikes fear in the hearts of their parents:
In the '50s: Elvis and his gyrating hips
In the '60s: The flower-child hippies and their anti-establishment attitude
For our generation it could very well be the tattoos that many teenagers are sporting today.
While some can be small and concealed, others can be loud and larger than life. Why do we get them?
Most of the time the answers are obvious: as a way to show our individualism and uniqueness, and tell the world who we are. Most parents see this as irreversible self-mutilation while most teenagers see it as art and their body as the canvas.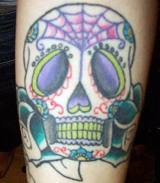 Pay attention to the law in your state.

If you're one of the teenagers who is convinced you need to get one then it's good to at least make an informed decision before you do.
No pain, no stain
Yes, getting a tattoo hurts. There is pain, swelling, and some bleeding involved. Of course, size and placement will make a big difference as well.
Tattoos are applied by injecting color pigments into the skin using a needle that goes about 1/16th of an inch into the skin. It is imperative that you go to a reputable parlor for obvious reasons.
Reputable shops are sanitary. If the tattoo artist isn't sanitary and doesn't clean his or her equipment after every use, the risk of infection will be much higher.
Everyone's pain tolerance is different. If you decide to get a tattoo, don't be afraid to alert your artist if you feel faint, uncomfortable, or need to take a break. Are you a Red Cross blood donor? You will not be able to donate blood until a year after being tattooed.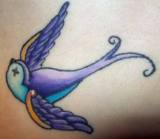 People from all walks of life like to get inked

You think it's cool
Reasons for getting a tattoo are as varied as the people who get them. Jason, a tattoo artist near Fairmont, W. Va., says that people from all walks of life come in his shop to get inked. Couples, best friends, and even some professionals come through his door. "Most people have an idea of what they want, but some are impulsive."
Hmm...that doesn't sound too smart!
The fact that celebrities like Angelina Jolie, Johnny Depp, and Beyonce Knowles have tattoos undoubtedly has influenced some people.
Maria, 20, lives in the Fairmont area too. She has several tattoos. Her first tattoos were the result of spontaneous decisions. "I got a star on my wrist because a model had it and I thought that was really cool."
She got several more, but along with that came the repercussions of not being employable, as Maria found out the hard way. "I was hired at a local grocery store, but I had on long sleeves during my interview. When I showed up for work, they wouldn't let me work because of the tattoos on my arm!"
Many employers will either not hire people who have tattoos or require them to cover up the visibly tattooed area...
Tweet
Houston Texas Fire Fighters Federal Credit Union
What makes credit unions so great? Members like you.

Every dollar you invest in your credit union earns you money while other members borrow it.

When you're ready for a loan, other members' savings will be there to help you out at the lowest possible cost.