Taxes--Just Do It!
Get your refund fast!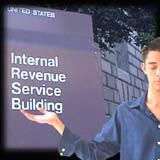 Where does your tax money go?

To get a quicker refund, file electronically. Most taxpayers no longer need to mail a hard copy tax return to the IRS.
You can find all the forms you need along with instruction booklets at a public library, the post office, or your local IRS office. However, the easiest way is to download them from the IRS website.
If you choose a hard copy, photocopy the form or pick up two copies, so you can use one as a rough draft.
Always photocopy (or print from your computer) the final draft of your tax return and save it in case you are audited, or to help you get started next year.
How to prepare your federal tax return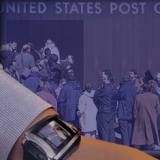 File by mail or file electronically.

Watch the mail so you can spot your tax forms and start preparing your tax return as soon as they arrive. That way, you'll get your refund more quickly.
What should you be watching for? W-2 forms from all your employers, and 1099 forms for interest and dividend income. Starting early gives you time to contact help if you need it. If you must pay additional tax, you will have time to save up to pay.
You have until
April 17
to
mail
your return (another benefit of filing electronically). If you wait until the last minute, don't be surprised to see a line of cars at your main post office drop-off box at midnight!
Learn how, then help others
Got a question? Call the IRS.

The IRS website even offers lesson plans for teachers who want to teach about taxes in class. Ask your social studies teacher if your class can go over the tax forms and terms in class, or find out if your school participates in a help service.
You can find out if your state offers free help in preparing and filing tax returns by checking out your state's website for its departement of revenue. Or the IRS website has links to all the state websites. Just type the name of your state in the search box.

True or False: Benjamin Franklin composed music for a string quartet. Click Ben's head for the answer.
TRUE: Franklin titled the composition "Simplicity" and it stressed easy playing.
Tweet
Houston Texas Fire Fighters Federal Credit Union
What makes credit unions so great? Members like you.

Every dollar you invest in your credit union earns you money while other members borrow it.

When you're ready for a loan, other members' savings will be there to help you out at the lowest possible cost.