How to Complain Like a Ninja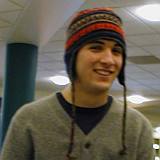 Protect yourself against the consumer crime of identity theft.

There's a fly in your minestrone. It's floating among the celery and carrot islands like a canoe in the middle of a placid lake. You don't want to eat or pay for the soup. What should you do?
What can you do?
Whether you're ordering soup in a restaurant or buying music over the internet, you have every right to expect that the products and services you receive are the same as the ones that you were promised.
Filing a complaint is one way that you can stay satisfied with your purchases. Unfortunately, successful complaining won't always be as simple as asking a waiter for a new bowl of soup.
The art of complaining
High school students created this Teen Consumer web site. Check out the section on buying goods and services.

Complaining is like martial arts—you should never use it unless you have to.
Some people complain about every minor discomfort, even if the industry, company, or person is not at fault. This is a bad strategy because it breaks down your relationship with the other entity. They may feel less friendly if a more serious concern arises.
"It's always bad to cry wolf and abuse the system," says Susan Bach, Media Coordinator for the Better Business Bureau of Wisconsin. "You want the organization to take you and your complaint seriously or they might have a reason to dismiss you."
A ninja knows when to fight and when to seek another option. A successful consumer needs this same awareness. Understand:
Not all your problems are caused by someone else's carelessness or laziness.
Someone's mistake may not be worth complaining about if the person who made the mistake is willing to try and correct it.
Set your goals
What should you do when you feel it's necessary to complain?
First, identify exactly what's caused you to be unhappy. If you don't know what you're unhappy about, you won't recognize the successful resolution!

Second, determine your goal. Imagine you bought a weight-loss product that guaranteed ten pounds off in ten days. If you followed the instructions and didn't lose the weight after ten days, your goal would be a full refund because the product didn't do what it promised.
Identifying the causes and planning your goals will keep your complaint clear and accurate.
"A lot of people don't know exactly what they're looking for in terms of a resolution," says Bach, "but if you don't ask for something, you won't get it back."

True or False: When Benjamin was 15, he published articles under the made-up name of "Silence Dogood." Click Ben's head for the answer.
TRUE: He sure did. Dogood had lots of advice for people. She criticized the world around her--especially how women were treated. Franklin snuck the letters under his brother's print shop door at night. They were a smash hit, and everyone wanted to know who Silence Dogood was.
Tweet
Houston Texas Fire Fighters Federal Credit Union
What makes credit unions so great? Members like you.

Every dollar you invest in your credit union earns you money while other members borrow it.

When you're ready for a loan, other members' savings will be there to help you out at the lowest possible cost.