Are Competitive Sports Worth the Expense?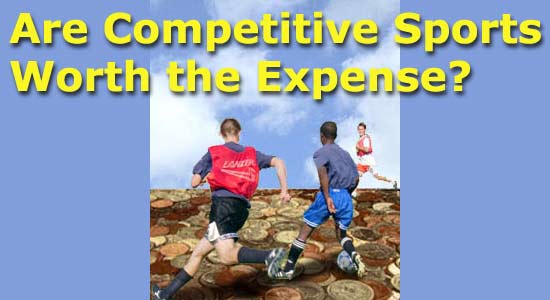 Does playing the game you love cost you tons of money? Well, you're not alone!
Many middle schools and high schools offer a variety of sports for students to participate in. School sports can be a great way to get to know new people in your school and get involved in different activities and they usually are inexpensive and provide transportation.
89b3123e1340330936153d4eb21a6718
TRUE. In July of 1847 the American Colonies issued its first postage stamp, featuring Postmaster General Benjamin Franklin.
Jenna's Bio:
My name is Jenna. I am 17 years old. I live in southern Wisconsin, and I have a younger brother and two older twin sisters. I play high school and club soccer. My high school soccer team has been very successful. We have won three consequtive state championships. I have the honor to play on this team with my two best friends and sisters, Mara and Elena.

True or False: Because of Franklin's own college education and degree, he decided to open a school that encompassed English grammar and writing as well as knowledge in mathematics and science. Click Ben's head for the answer.
FALSE: Franklin's own schooling was not his inspiration; he had less than two years of schooling experience. His inspiration was that he wanted a school that focused on English grammar and writing.
Tweet
Harris County Federal Credit Union
What makes credit unions so great? Members like you.

Every dollar you invest in your credit union earns you money while other members borrow it.

When you're ready for a loan, other members' savings will be there to help you out at the lowest possible cost.