Gifts That Don't Cost Money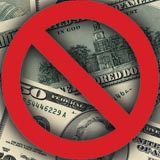 Don't buy
—create!
Is a holiday close at hand, or do you know someone whose birthday is coming up? You're probably searching for a gift idea.
If you only had a hint ...and then there's the problem of having the money to buy the gift once you get an idea.
But great gifts don't have to cost a lot. You can make gifts with style and flair—all it takes is a little time and creativity.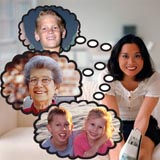 Think about the things that make your friends and family happy.
Think about the other person
For a minute, take your mind off the cost of a gift or what to get. Think about the person you want to give a gift to. What is he like? How does she spend her time?
See your friend or relative in your mind, doing the things he or she usually does. You can see him collecting coins. You can see her competing in a bicycle race.
When you take that minute away from worrying about cost or what to give, you'll get ideas for things you can do or give that person that will really mean something special.
What can you give or do that will come from your heart and fit your friend's personality?
Think about your talents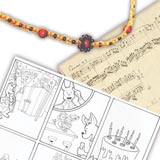 Create a happy birthday comic strip!
Think about the talents and skills you have, and think about what you like to do.
For example, do you like to make different kinds of knots? Boys and girls both like hemp jewelry, made by tying knots in hemp twine of different colors.
Do you like working on art or craft projects? Create a comic strip for your friend, or try these special crafts.
Do you have other special talents? Often the best gifts are ones from the heart—like writing a special song or poem, or creating a talent show for a special occasion.
Use your imagination to develop these ideas for birthday, wedding, graduation, and holiday gifts...
Tweet