Marketing Madness: Don't Be Manipulated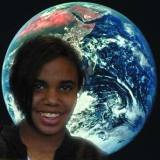 Learn how your shopping choices affect the earth.
Rewards Cards
Buyers are always looking for deals to help fit their budgets. That's why Amber likes to shop at Wet Seal. "Wet Seal has things you can match. They always have sales," she says.
Amber's Fashion Insider card, like most rewards cards, offers her discounts on her purchases. "It's a good deal for me because I can get three or four outfits," she says.
However, when you use rewards cards, stores know what you buy.
To Amber, the savings are important and, to the company, the information is important.
Amber isn't a marketing expert, but she knows what's true: Advertisers are
getting information
on you so they can design advertising that appeals specifically to you.
The Nag Factor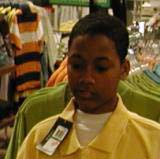 Gregg says, "Don't pay the price! Host a clothing swap."
Teenagers without jobs have to ask their parents to buy them things they want. Marketers call this "nagging," whether we're talking about teenagers and designer clothes or a new car, or children and junk food.
Studies by the Center for a New American Dream show that teenagers usually ask their parents nine times to buy something before their parents buy it.
Marketers also know that you'll be more successful getting what you want if you give your parents important reasons for wanting something rather than simply asking over and over.
Marketers are more than glad to give you reasons for wanting what they're selling!
Why do teenagers ask for specific products? They want to be part of the latest trends. Who decides what's trending?
Amber says it's mostly famous people on TV and social media. She says celebrity lifestyle is attractive to people her age.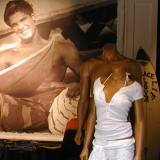 Advertisers want you to think you need their brands to be cool.
Because advertisers want teenagers like Amber to think their products are cool, they pay famous people to appear in their ads and endorse their products.
Sarah Roberts, Communications Director for the Center for a New American Dream says kids "don't need that stuff to be cool.
The message is: Don't be manipulated."

So, if you can't believe the ads you see, maybe it's time to start asking people you already know and trust for information...
Tweet