PHOTO CONTEST: UNUSUAL WEATHER WE'RE HAVING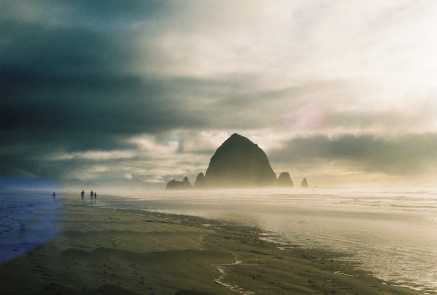 "This really is a great feel of the pacific Northwest--strange shapes popping up on a rocky beach..."
JanikaForMe, 14, Bangor, ME
02/29/12
You must be logged in to post comments.
Coastal Atmosphere
Heather, 20
Longview, WA
My best friend and I road tripped to the Oregon coast this Christmas break, and this is the moment when the sun actually came out! Who knew that could even happen in the Pacific Northwest? Taken with film on a Canon AE-1, no editing.