Check out the fancy-schmancy windows at Googolplex Credit Union -- They're all stained glass!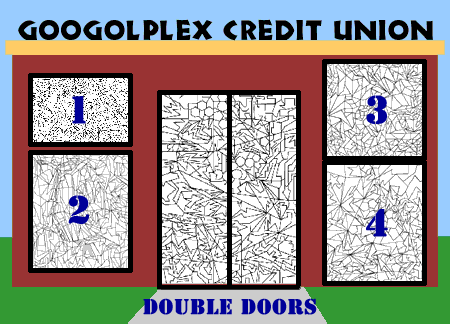 Look a little closer and you'll soon discover much more. Choose a window number below and fill in only the shapes you're instructed to color. Doing so will reveal each window's mysterious secret.
Uncover the four window secrets and unlock the mystery of those dastardly Double Doors!

Double Doors
Enter only AFTER you've solved all four windows.