Secrets to Saving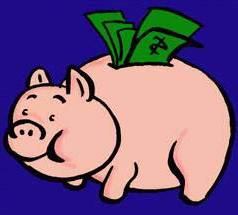 It's all good!
Why should you save your money? Here are three good reasons:
To increase your independence;
To get all the things you want;
To make you rich.
Being rich enough to buy everything you want is cool. But having the money you need to be independent is a lot better.
It's all about you and your life.
You'll be able go where you want to go, do what you want to do, and buy the things you desire.
You could fly to Tahiti for a vacation, take flying lessons, or you could buy the plane!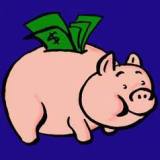 Save it!
Right now you depend on your parents for lots of things, including money.
As you grow and learn more about managing your money, the more you'll be independent and in control, and the more you'll get out of life.
Saving money is a good thing, yet less than half of middle-school-age kids save regularly. So, to help you make the most of your money, here are the...

True or False: Jackson won the popular vote twice. Click Andrew's head for the answer.
FALSE: Jackson won the popular vote three times. Before becoming president in 1828 and reelected in 1832, Jackson won the popular vote in 1824. But because he did not win a majority of the electoral votes, the vote went to the House of Representatives, which selected John Quincy Adams.
Tweet