Paddlin' for Gold
Paddling's a full-time job!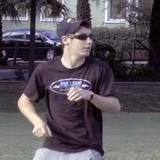 You can play a sport and have a life too!
Training at the school is rigorous, too. Imagine having to keep your eye on a speeding ball, trying to outplay your opponent for hours on end.
Isabelle is on her feet all the time, running back and forth—it's not uncommon for her to change her T-shirt more than a few times in each training session, she says.
"I sweat a lot."
How many hours a day, Monday through Friday, does Isabelle train?
Less than an hour
3 hours
4 hours
At least 5 hours
From Mondays to Fridays, Isabelle trains at least five hours every day. After breakfast at 7 am, and she's off to training until 10 am. From 10 to 2, she chucks the ball and hits the books—Math, Science, English and other subjects.
When 4 pm rolls around, it's back to the paddle for the next three hours. On Wednesdays and Fridays, training can go until 9 pm.
That's a huge chunk of time dedicated to swinging paddles, if you consider she has to juggle her sport with homework.
In addition to playing ball, Isabelle also has to run laps and lift weights for endurance and strength-training.
No wonder she sys when I ask her if she plays during the weekends: "Haha, no! I'd rather stay home and do nothing." For Isabelle, the relaxing weekends are the prize for a week's hard work in school.
What's it all about, really?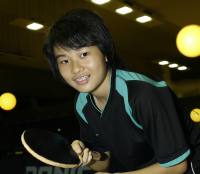 Singapore hosted the Youth Summer Olympics in 2010.
Unlike most of us, it's not about playing the sport just for fun. This is serious business for athletes, and fun is about the furthest thing from Isabelle's mind when she picks up her paddle.
"This is more or less my full-time job now. I want to do my best, see if I can make a name for myself in this career."
Where does she get her motivation from?
She replies like a winner: "Well, I aspire to be a champion badly, so that's my motivation to train. But in the long run, I think it's the process that counts."
She finishes, "I want to put in my best when I'm young so I have no regrets in the future."

True or False: The first International Credit Union Day was established on Franklin's birthday. Click Ben's head for the answer.
TRUE: January 17, Franklin's birthday, was the original day for the official holiday for credit union members and workers, in 1927. They called him America's "Apostle of Thrift." ICU day is now celebrated in October.
Tweet