What's Inside Your Candy Bar?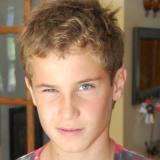 What about natural food color?
Artificial food coloring
Now let's talk about ingredient number seven, artificial food coloring. Do you like candies that have colors?
Lollipops have a bunch of colors like red, green, or blue. Have you ever stopped to think about what made these candies so beautiful?
The coloring in these sweets is not natural. You'll find artificial colors in Wickertricks. A little bit of dye make my candy alluring.
Artificial food color could be related to hyperactivity and behavioral problems in children. The state of Maryland is looking at articificial color warning labels and banning it from food in schools.
What's a kid to do?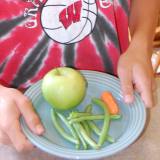 There are plenty of healthy snacks out there.
Maybe after reading this you don't think candy sounds as appealing to you anymore, even if the government approved these ingredients. No problem. There are plenty of snacks out there that are healthy and tasty.
One classic is an apple and peanut butter. This is an easy recipe: cut up an apple and plop some peanut butter on a plate. Then dip the apple in the peanut butter and enjoy.
Another one is fruit salad. Cut up some assorted fruits such as apples, bananas, grapes, strawberries, or even raspberries. Add plain yogurt if you like. Slice the fruit, mix everything together and enjoy.
Making your own snacks is fun and you will feel much better after you finish eating. Your imagination is your limit when you make your own healthy food.
Just remember to check the label before you chow down on a candy bar. You might find some ingredients that make Wickertricks look pretty good!

True or False: At a White House party when Jackson was president, guests once ate a 1400 lb. wheel of cheese in less than two hours. Click Andrew's head for the answer.
TRUE: Jackson had lots of parties at the White House that were open to the public. The White House smelled of cheese for weeks after this party.
Tweet