Who Pays for Stolen Items?
Look around you
In the US, about one in 11 people, or 23 million people, shoplift, according to the National Association for Shoplifting Prevention (NASP). This is a group that does many things, including helping people stop shoplifting.
They aren't all professionals.
NASP says more than 10 million people have been caught shoplifting in the past five years, and one of every four shoplifters is a under the age of 18.
Two studies report that one in four teenagers between the ages of 12 and 16 have experience with shoplifting. Only about half of them get caught. When young people get caught, their friends are usually surprised.
Jonathan of Seattle recalls that during a school trip a classmate stole from a museum store. When the kid was caught, the teachers were embarrassed and the kids were "awestruck," Jonathan says. "All the kids were saying, 'why did he do that?'" and 'It was stupid to do that.'"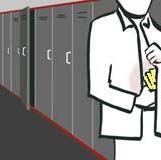 People who steal don't stop to think first about what might happen.
Why steal?
Young people (and adults) take things that don't belong to them for different reasons.
Little children age four and under may not know better. But most school-age youth know that it's wrong to take something without asking or paying for it.
There's no single reason why a person steals, but here are some of the reasons people steal:
Poor thinking. They don't think about the consequences of taking something.
Peer pressure. Their friends steal or dare them to take something. They incorrectly think their friends will like them more if they "go along."
Something is missing in their lives. Stealing may be a way to try to make up for not getting enough attention or love.
As a mistaken escape from personal problems such as arguments at home or parents who are getting a divorce;
Because they think they can get away with it. Some kids don't care about the rules until they get caught.
What can you do?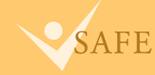 Take this quiz.
What should you do if you discover someone you know is stealing? Talk to a parent, teacher, or other adult you trust about it.
Stealing from stores may not seem like the same as getting your locker broken into or your wallet taken. But ultimately, you—and everyone else who shops—pay the price.

True or False: Andrew Jackson believed the Earth was flat. Click Andrew's head for the answer.
TRUE: Even though Ferdinand Magellan established the earth is round as early as the 1500's, Jackson still believed the Earth was flat.
Tweet