Game of Life
Inside the gamer's mind
Posted by Eric
"Life in EQ allows you to be judged by conversational skill and wit, game talent, and success. You enjoy teamwork, friendship and community, that may be difficult or impossible to experience in real life."
Recent blogs from avid gamers like Eric, reveal some of their motives, what they get from MMOGs, and the socialization they attribute to their craft.
Posted by Dmitri
"My data from an experiment with AC2 players found that people who played a lot don't necessarily suffer problems with their families. On the down side, they did start to lose touch with their more distant friends. They also had declining face-to-face interactions with existing friends and went out less often. I find this worrisome."
Dmitri's point is less of an issue for Adam because he spends much of his time online in live chats with his "real life" friends. He concedes that occasionally they could be chatting face-to-face.
Posted by Dominik
"It is pretty hard to strike a balance between RL and MMOGs. If I play only a few hours a week, I feel like an outsider in the game world. But, if I play more often than that, I feel like an outsider in the real world. I agree that a healthy lifestyle involves a mix of work and play, of reality and imagination. Balance, however, is a fine art I am still trying to master."
Dominik understands that moderation is the key. It's an elusive commodity in online gaming, because it takes time to reach higher levels of the game where the best players spar.
Posted by Dominik
"...all the time invested is for naught. I might have some surface friendships and a large group of diverse friends, but I only know them in the context of the game. Once I leave the game, I'm left with nothing in the MMOG that translates to real life, and I've missed out on other potentially memorable experiences. For that reason, I prefer to play MMOGs with friends I know IRL.
Dominik says he is hoping for "The Holy Grail" of fantasy MMOGs—PvP on demand, where he can play for an hour, have fun, log off, and feel like he's accomplished something.
Web developers may some day create new models that allow gamers such flexibility. In the meantime, it is up to the individuals to establish balance in their own lives.
Socializing on the Internet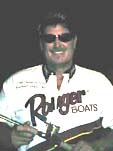 "Ten minutes in real life is worth more than three months online."
—Justin


Perhaps the most challenging area of socialization is dating, and it can be much tougher if you feel isolated. E-mail, blogs and profiles are all tools of communication that can help, but they don't compare to meeting in real life.
Justin of Duluth, Minn., created new opportunities for himself after a car accident changed his life. Though he made remarkable progress in his recovery, he felt isolated from meeting people.
After a few months roaming Web sites, checking profiles and deciding which sites were the best, Justin began exchanging e-mails with a woman from the East Coast. After two and a half months, they decided to meet IRL.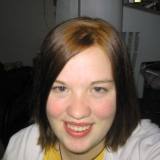 It's OK to have secrets to protect your privacy online.


It didn't take long to realize she misrepresented herself in terms of values, character, and common interests. "Her mantra was good, but she didn't live up to it," Justin said.
He discovered a valuable truth: "Ten minutes in real life is worth more than three months online." The experience has made him smarter in his online pursuits, but he hasn't given up.
The Internet is just one tool; the real game starts when you meet in real life.
Adam's got the key
If balance between online and real life is the goal, Adam achieves it in much the same way as the ice skater—by splitting his online life with real-time experiences. He calls it compartmentalizing.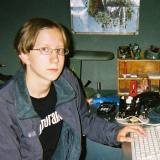 Get ready for computers to play a significant role in your life.


This summer, for instance, Adam is working at an elementary school in the Eager Readers program. Later, he will represent his school at the National Student Leadership Conference in Washington, D.C. After that, he will travel to Colorado to visit his aunt and work on her horse ranch just outside of Denver.
Adam's time online doesn't interfere with other things in life. In the academic arena, he enjoys physics and chemistry and wants to become a research physicist someday.
He expects computers to play a significant role in his life, and he's getting ready.

True or False: Franklin walked across the state of New Jersey. Click Ben's head for the answer.
TRUE: Even though it was illegal to run away, when he was 17, Franklin left Boston and took a boat to New York. He walked across New Jersey, finally arriving in Philadelphia via a boat ride.
Tweet