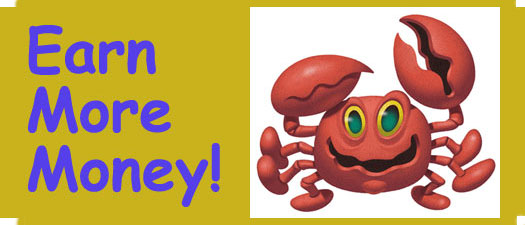 Here's something you may not know: You can earn
more
money when you put your birthday or other gift money in your credit union!
Your credit union will pay you to keep it in your savings account until you need it. The money you earn is called dividend.
If you bring it all in at one time, the amount of money you leave at the credit union is called a lump-sum investment.
Investing is a fancy way of saying bringing your money to your credit union. The longer you leave the lump sum at your credit union, the more dividend it earns, and the faster it grows.
Let's figure out how much dividend you can earn with lump-sum investments!
Lump-Sum Investment Calculator
Amount: How big is your lump-sum investment? Try typing 1000 (for $1,000).
Dividend Rate: How much dividend does your credit union pay? Try typing 2 (for 2 percent).
Years: How long will you leave your money in your account? Try typing 10 (for 10 years).
Account Balance: How much did your lump sum grow?
Dividend Earned: How much dividend did your lump sum earn?
Experiment!
Play with this calculator by entering in different amounts for your lump sum—let's go for $5000! Try different amounts for the dividend rate—let's try 5 percent. That could happen.
Now let's try different numbers of years—how about 30 years?
What do you think of that account balance?

This was one of Lincoln's favorite jokes. Do you think the answer is five? Lincoln's answer was "It would have only four. Calling a tail a leg does not make it a leg."

True or False: After being a country lawyer for five years, Lincoln got into politics because of the issue of slavery.
Click Abe's head for the answer.
FALSE: Lincoln lost his first election, for the Illinois state legislature, in 1832. He campaigned for public education and lending laws.