Rock On!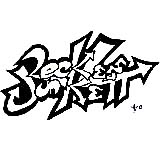 It's a crazy trip. A wild journey.
Restless Junkett takes the stage
One day the group heard about a local contest called 'Battle of the Bands.' They decided they would give it a try and compete against other musicians. They rehearsed four hours a day every day of the week.
When the big moment arrived, Alex says, "We were the youngest band in the contest, so I was pretty scared when we walked out on stage. There were hundreds of people in the audience, and I could feel my arms go numb.
"Believe me—it's hard to play guitar when you can't feel your own fingers!" Alex adds.
Fortunately, Alex quickly got over his fears, and he and his friends ended up hearing cheers from the crowd and third place in the competition!
When they held the cash prize of $250 in their hands, the members of Reckless Junkett realized they could make money doing what they loved to do.
Reckless Junkett isn't making millions of dollars...yet. Right now they're concentrating on building an audience, which means that they play some concerts for very little money.
A typical show brings enough cash to purchase new equipment and buy the band plenty of pizzas. Alex deposits the bulk of his share in a savings account at his credit union.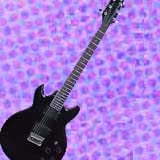 This guitar rakes in the dough!
What he's saving for?
You might be surprised to learn that Alex is saving for a compact disc (CD)—but not one by his favorite band.
Instead Alex and his friends are saving their money to record their own CD. The group will need more than $1,000 to produce a few hundred CDs, which they plan to eventually sell at their concerts.
The CDs will help them make money. Here's how:
The CDs will help more people learn about Reckless Junkett;
The more people that know about the band, the more money they'll make at their concerts.
Alex and his band have it all figured out!

True or False: Andrew Jackson was referred to as a 'Jackass' during his 1828 election campaign. Click Andrew's head for the answer.
TRUE: In fact Jackson was quite fond of the nickname and used it as his symbol for awhile. It later became the symbol of the Democratic Party.
Tweet