Where Will Musical Talent Take You?
Have you ever dreamed about being a famous, professional, musician and having people pay to hear you play?
That happens to some, but most of us learn a musical instrument for a variety of other reasons.
Maybe you'll just play for friends for fun. Or maybe your interest in music will lead you to a related job in the music industry.
It's a journey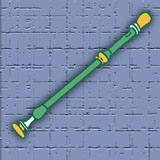 Everyone starts with a recorder...
How I got started. I decided I wanted to be in band when I was in fourth grade. Everyone had one instrument...the recorder. I squeaked out notes off key for several days until I got the hang of it.
By the end of the school year, I was reading music and playing songs that made sense. I thought it was cool that I was finally able to play a musical instrument.
In fifth grade, we got to choose other instruments. My band teacher suggested I try the trumpet. I thought it was a good idea because I liked the sound of the trumpet and the fact that I only needed three fingers to play it.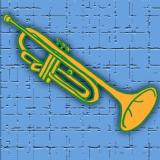 I like the sound of the trumpet.
In order to play however, I needed to have a trumpet of my own.
I learned you can purchase musical instruments, like trumpets, in a variety of places. You can find new instruments in music stores, department stores, or wholesale stores. You can also search ads in the newspaper or visit pawnshops.
I figured out it would be cheaper to buy a used trumpet than rent one each month. I found a used trumpet for only $125. I paid for it out of money I had earned while helping my dad during the summer.
We had the trumpet cleaned and serviced. That cost another $70. Trumpets need to be cleaned regularly. There are cleaning kits that don't cost very much.
Sixth Grade. Now that I had my own trumpet, I was ready to play. It took several weeks of practice until some of the notes started sounding right! Once I got the hang of it, I felt better about playing and continued all through sixth grade.
Seventh Grade. Seventh grade came and I was ready to start band again. We found a good deal on a new trumpet and I felt that it was time to upgrade!
The new trumpet cost less than $300 and I paid for it again with my own money which I saved from gifts and doing work for my dad.
My mom said I would be more likely to take care of it if I paid for it myself. I must admit, she's right.
Well, now let's get on with today....
Tweet