Make High Tech YOUR Tech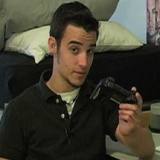 What do you do when your tech goes stale?



Research your technology
When you are buying technology, it's always important to get a good quality product. Take these steps when doing your research:
Google the general type of technology.
Visit the library to use magazines like Popular Science, Popular Mechanics, and Consumer Reports. For tech products, other good product review sources are Wired and CNet.com.
When you're finished with your research, it's time to purchase. But first—where's the money?
Earn the money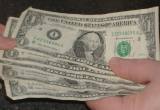 iReTron: Teen Tycoon Jason Li brings in the bucks.
If you don't have the money, there are different ways you could earn it.
These examples will get your creative ideas flowing:
If you have a green thumb, you could grow strawberries in the summer and pumpkins in fall. Then you could sell them to make some money.

Keep your goal in mind while you work.
If you are good at art, make and sell your art. Make sure you budget for your supplies with the money you make so you can continue buying materials.
Finally, try doing chores for adults that you know. You could:
Rake leaves
Shovel sidewalks
Walk dogs
Mow lawns
Clean somebody's house
Babysit kids
Paint a room or building for people you know
Tweet
American Heritage Federal Credit Union
What makes credit unions so great? Members like you.

Every dollar you invest in your credit union earns you money while other members borrow it.

When you're ready for a loan, other members' savings will be there to help you out at the lowest possible cost.