Plan to Save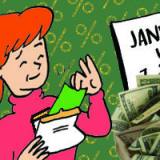 My savings plan
Do you want something?
Have you thought about how much it costs and how you're going to get that money?
Have you thought about where you'll save it?
Saving money in a credit union can help you reach your goal a little faster—and a lot safer—than saving in a jar or envelope at home.
Could you use some help creating a savings plan?
Try the My Super Saving and Spending Plan calculator! It has instructions to help you develop a savings plan.
My super saving and spending plan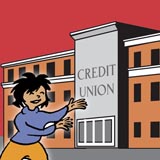 Save it in a SAFE place!
All you need to know is:
How much the object of your desire costs
The interest rate on your credit union savings account
The amount you can save each week
The calculator will show you the date by which you will be able to buy the item. If you look carefully, you'll see whether your savings goal for that item is long-term, medium-term, or short-term.
Now you have the plan, let's find out some cool ways to make saving money easy...
Tweet