Quick, what do these two people have in common?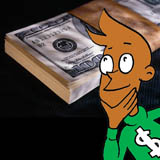 "I don't own big hats, but I have a lot of cattle"—The Millionaire Next Door


Mrs. Johnson, who lives down the street in the tiny little brick house. She bakes yummy chocolate chip cookies and wears a plain dress everyday.

Kyle, who sits next to you in school. He snaps his gum and is president of the school science club.
If you said "nothing," you are wrong!
Believe it or not, old Mrs. Johnson and Kyle have one important thing in common: one plans to be a millionaire—and the other already is!
They're every where!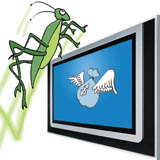 Did you hear the story of Whitlowe Green?


A lot of people think that only sports stars and Hollywood celebrities can be millionaires.
But millionaires are probably living right in your neighborhood and you don't even know it.
They might not be driving fancy cars or appearing in movies or on TV, but there are plenty of ordinary people who are worth a lot of money.
If you think that only adults can become millionaires, don't tell that to Amanda, an 11-year-old from Minnesota...