Mindful Living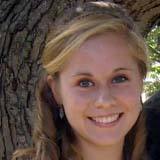 NAME: Mallory
ABOUT ME: As a sophomore at Rosary High School, I love to keep busy and be around people. I am the happiest when I am dancing or being crazy with my friends. Running cross country and playing soccer for my school, however, are close seconds. I am always working to improve different aspects/areas of my life whether it's my attitude, physical fitness, or spending habits. I love trying new things, and being inspired by remarkable people. I love sharing my thoughts and experiences with others as well as hearing theirs. This includes comments on my blogs!


When Life Gives You Lemons
May 21st, 2013 at 12:21 pm
This week, I really wanted to try to flatten a wine or other glass bottle into a cutting board or house decoration. I found a few different places that told me how to do it that were all very similar. I chose one of them and followed the directions perfectly.
It is supposed to take a bottle 20-25 hours at varying temperatures to melt in the oven. This means that my family had to plan meals that did not use the oven, put up with an unusual smell from the heated glass, and make sure that someone would be home to change the temperature according to the directions.
At a certain point, the bottle was supposed to flatten. However, this did not happen for my bottle. My bottle stayed in its original shape. The only effect that the heat had on it, was that it became charred.
Why am I telling you this? Because, although the wine bottle did not turn out, I was still able to joke about it with my family and be reminded of a life lesson to share with you. "When life gives you lemons, make lemonade."
In life, there are lots of times when things don't go as planned. We can not always control what happens to us. However, we do have the power over our attitude and reaction to the situation. When something does not go the way I want it to, sometimes I get frustrated and sometimes I remember to find the positive.
This dissapointment reminded me that I need to find the positive in situations that take an unexpected turn, to go with the flow, and not take everything too seriously.
Next time events in your life go awry, find a positive, think of a plan B, and make it work.
When was a time that things did not go the way you wanted them to go? How did you react? Were you able to find the positive or come up with something even better? Comment below in the Let's Talk box.
«
Everyday Heroes
ADD TO MY FAVORITES
E-MAIL THIS BLOG
PRINT THIS BLOG
TruMark Financial Credit Union
What makes credit unions so great? Members like you.

Every dollar you invest in your credit union earns you money while other members borrow it.

When you're ready for a loan, other members' savings will be there to help you out at the lowest possible cost.