Our World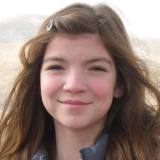 NAME: Bridget
ABOUT ME: I'm in 9th grade and go to Lakewood High School. At school, my favorite classes are Geometry, French, and Government. In my free time, I enjoy doing anything that is athletic or outdoors. I'm on a rock-climbing team and I do Color Guard at my school. Also, I like to unicycle, bicycle, hike, sew and of course, write! I hope that you find my blog helpful and interesting. I would love to hear what you think, so feel free to comment!


Make Your Own Business: Advertise
August 6th, 2012 at 9:50 am
Making a good image for your business is very important. Your name and logo are the first impression people will get of your business.  Creating a great image is super easy. Here's how:
Find a good name. If you can come up with something unique, funny, or meaningful, great! The more creative it is the better.
Create a logo. A logo is a picture or symbol that represents your business. It goes on advertisements and invoices. Having an interesting logo can get you attention quickly. So make it pop!  Try adding bright colors and bold fonts.  Putting a cute or significant picture in the logo also adds interest.  Often, customers will go for fun and friendly looking ads first, before looking into the dull and unenticing ones. Use your imagination!
Advertise!  All advertising has the same information.  Your business name, logo, what your business is, and contact information.  Think about what will get you known to possible customers. Flyers?  Business cards?  T-shirts?  Maybe a few things.  I have found that flyers work best for me. You can put them in neighbors' mail boxes, go door to door to deliver them personally, or pin them on community bulletin boards. Business cards are also handy.  Since they are small, you can keep a few with you and give them to potential clients.
Here's an example of what I made as a business card a few years back when I had a cookie business:
What are your ideas for advertisement? I'd love to hear about them! Just scroll down to the Talk Back box below and leave a comment!
«
Make Your Own Business: Divide the Work
Make Your Own Business: Tips for Success
»
ADD TO MY FAVORITES
E-MAIL THIS BLOG
PRINT THIS BLOG