Marketing Madness: Don't Be Manipulated
Marketers want to control your mind!
They are going to great lengths to get you to wear their clothes, listen to their music, and eat their food. Not to mention, they're all over the place! Are you sick and tired of it?
They're persistent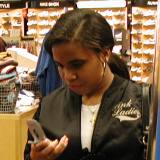 Amber's learning to tune them out.
Amber, 16, gives in to the sales clerk's pleas and signs up for the Fashion Insider Card, a card that costs $20 but offers Wet Seal shoppers a 10% discount on all future purchases (according to the store's website).
"We got so annoyed and tired of her asking us, we said yes," says Amber.
Advertising messages are everywhere—stores, bus stops, billboards, TV, radio, magazines and even e-mail and text message in-boxes.
Some people, like Amber, may give in to high-pressure techniques. Others may tune them out.
That's why marketing companies that make advertisements constantly look for new ways to sell their products. Guess who's the target?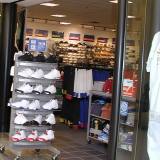 Marketers do tons of research to find out how to get to you.
They want your attention
Sellers of everything from sports apparel to automobiles want to get some of your money, so they come up with new ways to get your attention with their advertisements.
Here are some of the ways they do it:
Offering rewards cards that entice you to shop at the same store to earn discounts
Playing the coolness factor
Getting to your parents through you
Finding ways to get you and your friends to talk to each other about their products.
Amber knows about rewards cards...
Tweet