Make High Tech YOUR Tech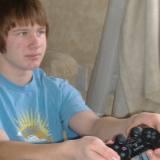 "When buying technology, get the best quality you can afford."—Mark
You're bored out of your mind as you sit at the bus stop. A new kid sits down. He doesn't pay any attention to you because he has ear buds in his ears. By the way he nods his head you can tell it is hard rock that he is listening to.
Your friend shows up. He's always nice to chat with. You try to start up a conversation, but notice that he's too engrossed in playing on his handheld. When you try to ask him what he's playing, he just grunts. You notice that he's holding a brand new PS3.
With everyone immersed in their own technology you decide that it is time to get yourself a brand new—something!
Don't know how to go about getting it? Let me give you some advice.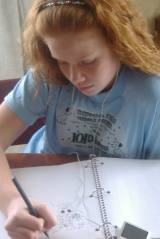 Once you know what you want, list the features you want in order of importance.
Make a list
Make a list that shows what you want. Put the items in priority order, with the thing that you want the most at the top. For example:
PS3
iPod
iPhone
Xbox 360
Laptop
TV
Blu-ray player
Listing helps you avoid impulse buying—buying something the first time you see it.
The problem with impulse buying is that, two or three months down the road, what you bought:
Gets put on the shelf where it sits, collecting dust
Costs more money than it had to if you'd taken a bit more time
Falls apart the first week that you use it
Is replaced by a better gadget you found the next day
Once you have made your list of priorities, it's time to research as much as you can about that technology...
Tweet