Take Back Your School Spirit
Classes are getting harder, homework keeps piling up, and you can't stand sitting in class. When you wonder if schoolwork is getting you down, the first place you might think to look is at your grades.
But they are only one measure of how you're doing. Just as important is how you feel about schoolwork.
Change the things you can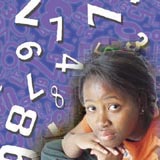 Are you bored because you learn quickly?
Take this little quiz:
Do you dread going to school because you're sure you'll go through another day feeling that you're not "good enough?"

Do you feel discouraged and left behind by your classmates because it takes forever to finally finish your homework?

Are you bored because you learn new material quickly and breeze through your assignments?
If you answer "yes" to any of these questions, schoolwork is getting you down. But you can do something about it!
Inquire within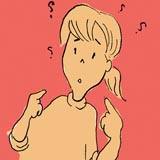 Believe that YOU can turn this around.
The first source to turn to for help is you. That's right, YOU. That's where it has to start. Believe that you can turn this around.
Everyone learns in different ways and at different rates. And some of us need an extra boost to help us make it.
Get help figuring out what to do next from someone your feel comfortable talking to. This can be a teacher, school counselor, parent, older brother or sister, aunt, grandfather, or older friend.
The kind of help you need depends on what your schoolwork problem is....

True or False: The $20 bill constitutes the majority of all currency printed by the United States Bureau of Engraving and Printing today. Click Andrew's head for the answer.
FALSE: More $1 bills are printed than any other currency. Because it is commonly dispensed in ATM machines, the $20 is the highest denomination of money that is used on an everyday basis.
Tweet