Get What You Pay For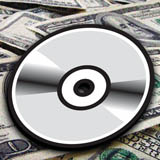 You're paying for more than just a collection of music.
Buy a CD from a store in the mall and you'll pay for more than just a collection of music.
Be prepared to fork over cash for fluorescent lighting, glass cleaner and braces for the store manager's 12-year old daughter.
What gives? All you wanted was a CD, right?
When you think about it, all the store wants to do is sell you that CD. But it can't do that without lights, clean windows, and someone to run the place.
The store is playing the role of what society calls a middleman.
Paying the middleman is just one of many expenses that can be added to a retail item, driving up the final selling price.
Pennies on the dollar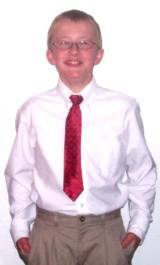 The store is playing the role of a 'middleman.'
Let's start with the musician that recorded the CD you just bought for $13.
Of that $13, how much did the recording artist collect? Half of that? Dream on!
For a $13 purchase, the typical musician pockets a little more than 75 cents. It took a lot of people to get that music from the musician to your mall, and they all have to get paid.
There was:
The truck driver that drove the CD to the mall;
The warehouse owner that stored it;
The company that made the plastic CD case;
The artist/photographer that designed the packaging.
Heck, even the guy who added the obnoxious shrink-wrap had his hand out.
There must be a better way!
Does online shopping replace the middleman?
Imagine visiting Mary J. Blige in her studio.
She sings her latest releases to you while you burn them on a disc. You pay her five bucks. She makes more than six times her usual rate and you save $8.
But that's not very efficient. Compare:
If Mary J. Blige sells her CDs herself for $5 each, she'll be handing out discs to 200,000 people before she earns her million;
If she sells 1.3 million CDs using middlemen, she'll earn about a million dollars.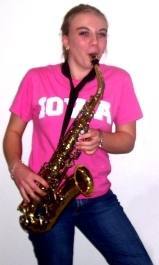 Smart recording artists let the middleman get their music to their adoring fans.
Do you really think Ms. Blige wants all of you in her studio, tracking mud all over her carpets?
Nope. In the end, it makes more sense for Mary to let other people worry about getting the music to her adoring fans. That way she can concentrate on making even more music.
Many people in the middle
Just as the name middleman implies, these people stand between you and the original creator of the product you wish to buy.
The most common middleman is known as a retailer, or retail store. The storeowners don't actually make product. Instead they buy it from someone else, raise the price, and sell it to you.
It's worth it, to both you and the manufacturer. Like Mary J. Blige, the farmer doesn't want to sell individual rutabagas, and the denim factory doesn't want to fire up its machines to assemble a few pairs of relaxed-fit jeans.
It's a whole lot easier for you to take the short trip to a food or clothing store.
Two sides to the middle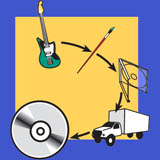 Read the story of one big man in the middle
That's the paradox of middlemen. From one perspective, they complicate the transaction by getting in the middle of it. From another perspective, they simplify things by making products more convenient, and sometimes more affordable.
The job of the consumer (that's you) is to figure out when the middleman's value is worth the price. Meanwhile, middlemen are constantly trying to increase their value by figuring out better ways to deliver their product to you.
Today, CD stores are not as popular as they once were. You can go online and download just about any song in the world at any time, day or night. But don't let improvements in delivery confuse you into thinking you've eliminated the middleman. You've really only replaced him.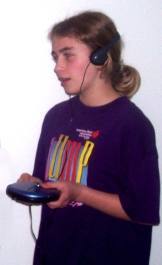 What kind of middleman will you choose?
Weigh the costs
The middleman is a natural step in just about every transaction. Your next move is to pay attention to the differences between middlemen.
A discount store may eliminate some of its costs and offer you a CD for $9.99. An online retailer may offer it for less. Your job is to weigh the importance of:
Convenience;
Price;
Personal service;
Quality
Reliability.
What kind of middleman will you choose? No one should get in the middle of that decision—it's entirely up to you!

True or False: Andrew Jackson was against slavery and actively campaigned to abolish it. Click Andrew's head for the answer.
FALSE: Jackson was not against slavery and in fact owned slaves at his mansion, the Hermitage.
Tweet