PHOTO CONTEST: FURRY FRIENDS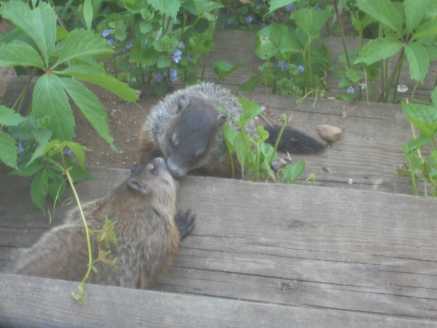 You must be logged in to post comments.
Sibling Love
Theresa, 19
Rome, WI
I snapped this shot last summer as these young woodchuck siblings greeted each other on my back steps. These "furry friends" lived in a tunnel they dug under our house! I had to take this picture through the window so I wouldn't scare them away.
Brought to you by Bay Area Credit Union
What makes credit unions so great? Members like you.

Every dollar you invest in your credit union earns you money while other members borrow it.

When you're ready for a loan, other members' savings will be there to help you out at the lowest possible cost.