College Planning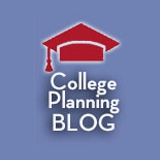 NAME:
Ken O'Connor
ABOUT ME:
I'm a financial aid expert and the director of student advocacy at cuStudentLoans.org. Learn more about credit union
private student loans
and college planning by
visiting my blogs
.

Financial Aid and School Choice
June 6th, 2012 at 6:50 pm
Are you still trying to figure out where to attend college for next fall, but stuck on comparing costs and financial aid? Well you are not alone. Many students are making a final decision this week if they have not already done so. In order to help make that final decision, let's review a few key points you should consider before choosing your school.
1. Grants and Scholarships are free money, but awarded for different reasons: Everyone looks for the "free" money on the financial aid award letter first because it does not need to be paid back. But not all "free" money is the same. Scholarships are awarded to students considering some kind of merit like high grades and test scores, athletics, community service, leadership or other qualifying traits. Grants are awarded based on financial need considering information from the FAFSA, so the lower the income, the more likely one can qualify. Grants are typically offered by state, federal, and institutional sources.
No Federal Funding on your award letter?
2. Was any federal funding added to the financial aid award letter?
Uh-oh, if you were not even awarded an unsubsidized Stafford loan, there could have been a problem filing your FAFSA form. As long as a FAFSA form is filed, virtually every student is eligible for a guaranteed federal loan of some kind. If none is listed on your award letter, make sure to contact the schools financial aid office to find out what is going on.
3. Be sensitive to the duration of grants and scholarships: Just because it takes a student five years to graduate doesn't mean the scholarship awarded will continue that long. Many schools offer scholarships for eight semesters only, making the fifth "Super Senior" year of college very expensive. Good college planning considers the limits that scholarships have. This should impact class scheduling, as switching majors too far into a program can add more time until graduation. Be sensitive to the extent to which a scholarship can cover a student, and map out a path to graduation that does not exceed eligibility.
Additionally, some grant programs are reaching their limits as well. Many state backed grant programs for education are facing cuts that may limit grant duration, or total funding awarded. In December 2011, President Obama signed into law the Consolidated Appropriations Act, limiting the Federal Pell Grant to 12 semesters of eligibility during the student's lifetime, beginning in Fall 2012. (Look up your Pell limit online NSLDS) Students will turn to their school to try and receive more grants, but it is inevitable that many will be left with a shortfall for funding. Knowing how long free funding can last is integral to planning out total costs for the years it takes to graduate.
4. College cost calculators can be helpful, but imperfect: The consumer finance protection bureau has released a new cost comparison tool that is available online. The "Paying for College cost comparison worksheet" is still in Beta, but it is a good start to help families with some ball park estimates to compare different schools. Georgetown Law School has a very comprehensive calculator for their program that is a big help for prospective students trying to decide on attendance, as Law School is very expensive. However, there are mixed reports about how convenient college cost calculators are, or if they are even easily accessible.
Lynn O'Shaughnessy at U.S. News and World Reports did a spot check on several college websites, and found that some schools have more to offer than others. Bottom line is that college cost calculators are a useful tool for those that understand how to use them, the same as a hammer in the hands of a carpenter. Without a basic grounding, these calculators cannot help people understand what the numbers mean anymore than any other calculator would.
Consider some advice from financial aid guru Mark Kantrowitz: Break down individual cost estimates for each school and compare tuition, room, board, books, transportation and miscellaneous expenses to come to more exact estimates. Then be ready to think outside the box for things like variations on transportation, mass transit vs owning a car, or the need for technology upgrades like a new computer while in school. Remember, this is not just one year of planning, this is multi-year. A single calculator cannot encapsulate all of your needs, but can help you get started. Once these costs are apparent, comparing different financial aid award letters becomes simplified.
5. Use common sense to deal with unknown variables: No one can predict the future. With that said, individuals have the power of refection and introspection to deal with questions that cannot be answered right now. In this way, an individual may predict their actions given particular circumstances that have yet to occur. So let's say a scholarship is awarded to a student for $20,000 at an institution with $35,000 in tuition, and $11,000 for room and board. The scholarship requires that the student maintain a 3.75 GPA on a 4.0 scale. This is a steep requirement that will require a lot of study time and focus. Committing to this school and being able to pay for it successfully means committing to a much higher academic standard, and may mean a sacrifice of personal time/fun time while at school. Given the college environment today, some students are able to handle this challenge, while others just cannot.
Losing a large scholarship would be a heavy financial burden to deal with in two different ways. First, there is the option to continue with the current school, but this would require increased out of pocket payments or more student loans. Secondly, the student may transfer after losing a scholarship but this may mean lost credits towards graduation, leading to more total costs Getting a big scholarship offer is awesome, but a student needs to be able to commit to that scholarship for it's entirety to make it worthwhile. Losing a scholarship while attending a very expensive school could suddenly and dramatically increase the cost of attending.
«
Look to Credit Unions for Your Private Student Loan
Parent Plus Loan and Private Student Loans
»
ADD TO MY FAVORITES
E-MAIL THIS BLOG
PRINT THIS BLOG