Saving for the Hobby-Days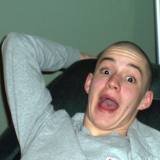 My experience with eBay


Try Other Buying Options
To find cheap equipment, try eBay where savings can be more than 50%. The important thing with eBay is to be patient and to buy carefully and knowledgably.
Another great idea is to buy at the end of the season or just after the peak. Sporting goods stores will try to clear out as much stock as possible so they don't have to waste storage space.
Hunt for bargains. It's the same idea as if there were a soda machine charging $1.50, and another one down the hall that charged $1.25. Wouldn't you walk the extra few yards?
Granted, you can't walk into a fast-food restaurant and say, "I only want to pay 50 cents for the cheeseburger."
But for things that are more expensive, search online for cheaper prices. You can try to bargain online too.
Tips for Saving Money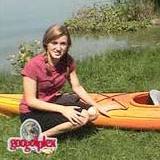 Watch Maddy as she tells how she bought smart.



Pay yourself first. I use the money I've saved to buy things that I really want. I bought a boom-box when I was ten from money I saved.
Set limits on your spending. If you put money in a special account only for your hobby, you will not blow your life savings on video games.
Set up a budget. Creating a budget helps for when you head off to college. This is one of my plans. I don't want to leave college up to my ears in debt, so I budget and save.
Make your life cheaper. Instead of making your hobby cheaper, make your life cheaper. Find ways to cut back on your spending. For example, by not buying a soda every day at school you can save about $1.25 a day--$225 for the school year.
And by not going out for high-end coffee and spending $3 on your favorite drink every day of the year, you would save another $1,095.
Save that money, and use it to buy a new set of golf clubs, or even a car to get you to the golf course.
Having good saving and spending habits will keep you from debt. It's up to you, so get out there and start saving!

True or False: Franklin was opposed to using the eagle as the symbol for the United States of America. Click Ben's head for the answer.
TRUE: Franklin said that the eagle was a predator, a hunter of the helpless, and so it was unsuited to stand for our country.
Tweet