It Pays to Step Up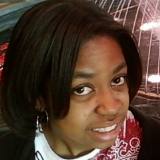 Responsibility has its pros and cons.
With age comes more responsibility. You have to show your parents (or anyone) that you can be trusted. I'm sure you would agree with that.
You're up

One part of being responsible is stepping up to the plate and admitting whether you're right or wrong. "Having
integrity
," my fifth-grade teacher used to call it.
Here are the steps to earning more responsibility:
Earn trust. Learn how to become dependable.
Be accountable for your actions—take control, even when you mess up.
Develop a positive attitude towards others.
Show you can do all these things when you're not with an adult.
Earn trust
Ways to earn trust
"Teenagers who are responsible, in the long run, have more freedom than teenagers who aren't," my mom tells me.
This doesn't just apply for teenagers—it's for anybody. Showing you can be trusted is another way to gain responsibility.
One way to show adults that you can be trusted is by learning to think about the consequences of your actions before you do them. I call it "thinking things through on your own."
When you think things through, so that an adult doesn't have to say "I told you so." You're showing that
you're ready for more responsibility
.
This brings me to the next step, which is being accountable for your actions.
OK, you messed up
If you happen to mess up, always tell the truth. It's better to just say it than to have someone find out.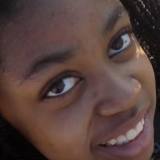 If you mess up, 'fess up!
Telling the truth means not making excuses. This is something we all do. It's just as bad as putting things off, which I'll talk about later.
Make a decision to tell the truth and not make excuses. When you're making excuses, you're not being accountable for what you did. In other words, you're fibbing and putting the blame on someone else so you don't get in trouble.
When you do make a mistake,
get in the habit of admitting it
. That's what builds trust—you're showing adults that they can trust you...
Tweet