There's more in that night sky than you think. Monsters, hunters, princesses, and bears are hiding among numberless twinkling stars!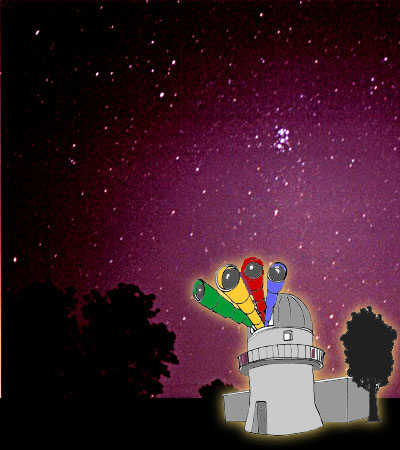 Head to the observatory and take a look through four telescopes. You'll see what appear to be simple groups of stars.
But there's much more going on. We've set each scope to a popular constellation. A constellation is a group of stars that, when connected, form an image—usually from mythology.
Want to see some stars? Click on the observatory to begin.