Maya Lin Remembers
Lin spouts big projects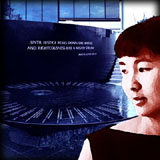 Lin's memorial remembers the people who were involved in the civil rights movement.
In 1987, the Southern Poverty Law Center in Montgomery, Ala., asked Lin to design a monument that would remember the people who where involved in the civil rights movement.
Lin learned as much as she could about the times. Many events had occurred before she was born. She studied Dr. Martin Luther King, Jr. and his I Have a Dream speech.
"Before I even think about form," Lin said, "I read through a lot of history... I chase down every single little fact."
Just like the Vietnam Veterans Memorial, Lin's design for the Civil Rights Memorial includes a black granite wall.
A famous quote from Dr. King's speech etched on the wall reads, "With this faith we will be able to hew out of the mountain of despair a stone of hope."
See the Civil Rights Memorial in pictures.
In front of the wall is a circular water table (fountain), inspired by King's statement that those who fought for racial equality would not be satisfied "until justice rolls like waters and righteousness like a mighty stream."
The fountain, like a sundial, chronicles the turning points of the civil rights movement. It begins with the 1954 Supreme Court decision to integrate American schools. It ends with Dr. King's murder in 1968.
Etched into the granite are also the names of 40 men, women, and children who lost their lives working for social justice.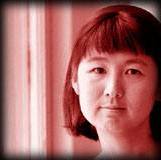 I've been "incredibly fortunate to have been given the opportunity to work on not just one, but both memorials."
—Maya Lin
She's still at it
Lin continues to create large, interesting projects. Many of her designs honor the environment, using stone, water or recycled items. Since completing the two monuments, she has created:
A 14-foot long piece called Eclipsed Time in the ceiling of Pennsylvania station in New York City, N.Y.
An open-air peace chapel at Juniata College in Pa.
A large sculpture-park called Ecliptic in Grand Rapids, Mich.
She also written a book called "Boundaries." Ask for it at your local public library.
She's grateful
Maya Lin's life is featured in an Academy Award winning documentary.
Lin says that she's "been incredibly fortunate to have been given the opportunity to work on not just one, but both memorials. They are special."
A private person who stays out of the public eye, Maya Lin's very public work has left a mark on us and will continue to speak to future generations.

True or False: Andrew Jackson was a strict vegetarian. Click Andrew's head for the answer.
FALSE: Jackson loved to eat meat. His favorite foods were wild turkey, partridge, venison, cheese, blackberries, and milk.
Tweet